Best Method for Vacuuming Berber Carpets in Roseville, Ca.
Berber carpets are beautiful, but probably the hardest to maintain and clean.
The carpet pulls dirt towards the bottom of the fibers and keeps it there because the loops, twists and lumps in the weave makes it difficult to extract dirt with a vacuum.
It's even difficult for professional carpet cleaners that have special cleaning equipment to clean in Roseville, Ca.
Vacuuming
Vacuum Berber frequently. Do not use a vacuum cleaner that has a beater bar on it. This will cause fuzzing, fraying, tearing and shredding and will ruin your Berber carpeting.
A beater bar can even snag on a loop and pull the entire string out of the carpet.
The carpet should be cleaned with vacuum that uses suction only. (the more suction the better) And don't be super aggressive or rough when vacuuming to avoid damaging the fibers. Slow, steady and thorough suction vacuuming is the best way to vacuum this carpet.
95661
By: Rose
(916) 226-5466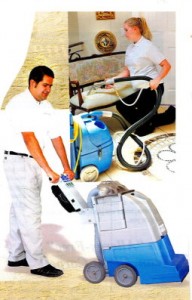 Filed under Blog by Rose Born on Jul 1st, 2013.