How Carpet Is Made (part 3 of 3)
The way that a carpet is made will greatly affect how the carpet is installed.  In the past, the creation of carpet was a very complicated  process, as there were no computers or technology to do most of the work.  Back then, it was all done by hand.  The carpets were great, although there wasn't any colors or textures that we have to choose from today.
 The carpet manufacturers of today have a lot of technology at their disposal, which makes life at the plants easy.  Operators can watch and operate machines to do a lot of the work, which makes their job a lot easier. 
 The continuous fibers found with carpet are heat set and twisted at the mill to give a tightly twisted product that is commonly found with  frieze carpets.  This type of yarn is less bulky although it will hold its shape for a long period of time, which is great for those who don't like to replace their carpet every couple of years.
95678
By Rose
(916) 226-5466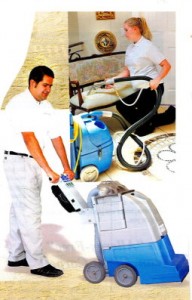 Filed under Blog by Rose Born on Apr 15th, 2013.