Buyers Guide Vacuum Cleaners (part 2 of 3)
Broom vacuums Stick or broom vacuums are great for smaller type apartments, quick clean ups in the kitchen, or a family room in Roseville, Ca.  The benefit of a broom vacuum is the light weight.  If you have trouble pushing your heavier upright around, the broom vacuum may come as a relief.  You'll also have the option of getting your vacuum corded or cordless.
 They usually weight 2 – 7 lbs. and allow you to easily store them in the closet, as they take up a minimum amount of space.  For quick disposal of the dirt and debris, most models are also bag-less  as well.
 Wet or Dry vacuums The wet/dry vacuum combination may very well be the most versatile vacuum cleaner on the market today, with numerous attachments and functions it is a  very handy machine to have around your home.  The canister types can vary from the smaller 6 gallon sizes to the larger 22 gallon sizes.
 The HP ranges as well, from 2 to 10 HP.  You should always try to match the size of the unit to the  size of the job and frequency of use. 
 Upright vacuums One of the most popular features of an upright vacuum cleaner is the bagless system.  In addition to the increased performance, there is no need  to purchase any bags.  Emptying the canister can be a little dusty, although it's still better than messing with bags.
 Most upright models come with a standard set of attachments that may even include an upholstery tool, a crevice tool, and even an extension wand. A retractable cord and manual or automatic pile adjustments are other common features.  A HEPA filter is another common and popular feature found with most upright vacuums.
95847
By Rose
(916) 226-5466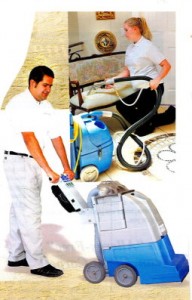 Filed under Buyers Guide Vacuum Cleaners (part 2 of 3) by Rose Born on Apr 27th, 2013. Comment.