Upholstery Fabric in Roseville, Ca. (part 1 of 3)
Caring for fabric isn't difficult. But, unlike other fabrics, upholstery fabrics can't be thrown in the washing machine and then hung out to dry. So, we have put together some care tips to help you give your furniture the best care possible. If you are unsure which product best suites your needs, please contact your Professional Upholstery Cleaner fabric specialist.
Like clothing, upholstery can be made from many different kinds of fibers. Knowing a little about these fibers will help you make the best possible choices when selecting and caring for your furniture.

Synthetic Fibers


Synthetic fibers include: nylon, polyester, acrylic, olefin, microfiber. 

Each fiber has unique features, but most synthetic fibers are:




–  Stretch proof




–  Crease proof




–  Durable




–  Mold resistant




–  More color fast than natural fibers




–  More resistance to wear and soil abrasion than natural fibers




–  Hydrophobic – greater resistance to water based stains




–  Oleophilic – susceptible to greasy stains and build up of body oils




–  Easy to clean

Note on microfiber: Microfiber upholstery is long lasting and easy to clean, but it is made from materials nearly identical to those used to in microfiber cleaning cloths, so it will grab onto oil, dust and dirt just like the cleaning cloths so. We recommend regularly cleaning microfiber upholstery with a microfiber cleaning cloth to prevent soiling from building up. 
95661
By: Rose
(916) 226-5466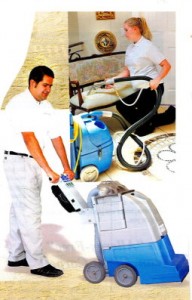 Filed under Ca. (part 1 of 3) by Rose Born on Jul 8th, 2013.